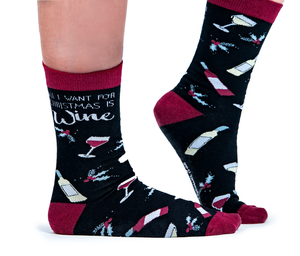 This is full-bodied pair of socks has incredible notes of canny and sass.  These socks pair nicely with a fully loaded cheese board and comfy sweater. Print on Socks: "All I Want For Christmas is Wine"
Size: Women's shoe size 6-10.
Material: 70% Combed Cotton, 28% Nylon and 2% Spandex.