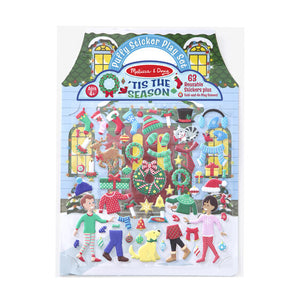 These reusable puffy stickers let kids create fun scenes over and over, layering them onto the double-sided background board.  A built-in sticker collection offers endless opportunities for kids to express their creativity.  The sturdy background board folds to neatly store it all away, and a diecut handle makes this kids' sticker activity set great for travel.
Details
Reusable puffy sticker play set
Convenient carrying handle--perfect for travel!

Great for fine motor skills, hand-eye coordination, creative expression, narrative thinking, and independent play.