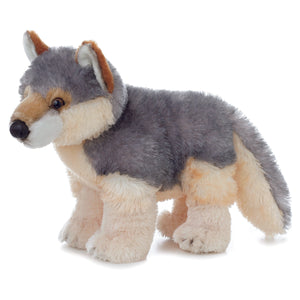 Wily is a cute and cuddly wolf who'll have you howling for joy.  His soft fur, tail, and ears make him perfect for hugs, and a great addition to any collection.

Suitable for any and all ages.
Cute and lovable as a big puppy, Wily shows what makes wolves such amazing animals.
12 inches in size.